Office & workplace / Access to nature
Monetary value of biophilic design calculated in office wellbeing study
By Andrew Sansom | 28 Apr 2023 | 0
The process of measuring and monetising the wellbeing and environmental value of biophilia in architectural design and offices is described in a new report by designers, researchers, academics and plant experts.
The culmination of a year-long research project, the report explores how a monetary value can be attributed to wellbeing and environmental quality in workplace design. It could help designers and architects make a business case for healthy and sustainable design decisions, which can often be the casualties of value assessments, and enable real estate clients to weigh up the worth of investing in nature alongside other project costs. Ultimately, the research demonstrates that an office with greenery and views to the outside could achieve up to a 200-per-cent uplift in wellbeing and environmental value compared with a typical workspace.
The findings are published in 'Reap what you sow: Valuing workplaces that grow good ideas', a collaboration between PLP Labs, Joyce Chan-Schoof from Loughborough University, Professor Derek Clements-Croome from the University of Reading, and interior plant specialists Benholm Group. Biophilic design consultant Alexander Bond provided advice, with PLP Labs' Savannah Willits serving as the report's editor.
Biophilic design features include green walls, pot plants, skylights, water features, and wood furniture. These aspects can add value to the workplace, not only by improving air quality and aesthetics but also by exerting a positive influence on employee health, creativity, productivity and satisfaction.
The importance of integrating biophilia into the architectural design process early on is emphasised in the report. A further key observation is that plants affect building conditions, such as humidity and air flow, so these factors need to be taken into account, with appropriate investment designated to ensure that the mechanical, electrical and plumbing of the building can accommodate the plant life.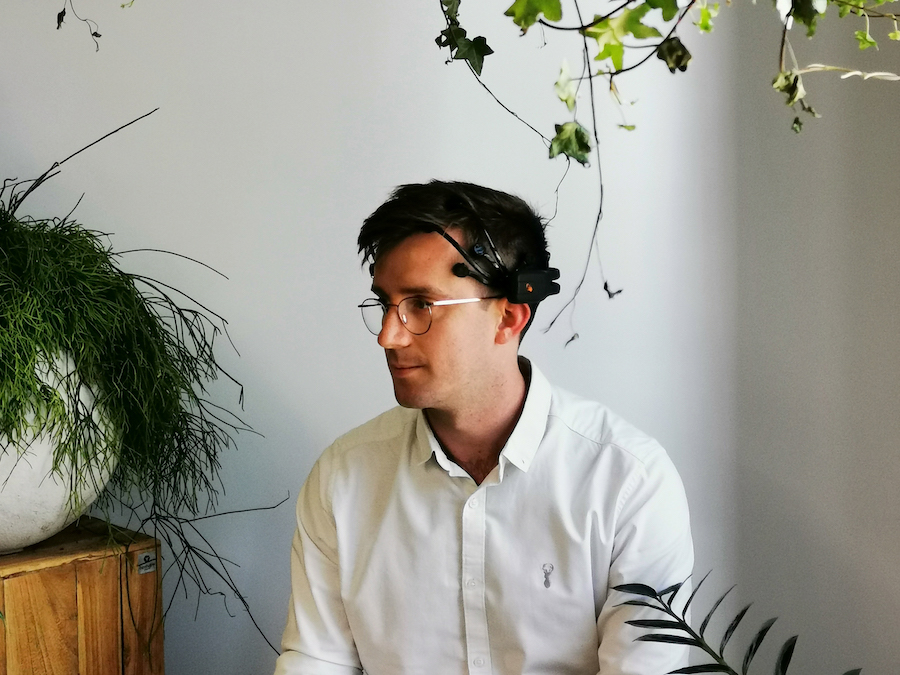 Researchers conducted an eight-week study in PLP Architecture's London studio, where employees worked in three different environments with varying degrees of views out and indoor greenery. The pilot used both qualitative and quantitative methods to monitor participants' wellbeing and environmental quality during each scenario. Qualitative methods included questionnaires and interviews, while sensors and wearable technology were used to collect quantitative data on air quality, heart rate, steps, sleep quality, noise level, and EEG (brain waves).
A financial proxy was applied to the data from the post-occupancy evaluation. This illustrated the long-term value and potential of the wellbeing benefits in monetary terms.
The three different environments revealed clear differences. The "baseline scenario", with restricted views out and no indoor greenery, was calculated to have the lowest net value of £11,627. The "immersive scenario", with extensive views out and indoor greenery, was found to have the highest monetary gains in wellbeing and environmental value, but because it also involved the highest capital investment, the net value of £16,830 was not the highest. In fact, this prize went to the "typical scenario", characterised by moderate views out and indoor greenery found in a typical office set-up, the net value of which was calculated at £22,211.
The report's authors conclude that measuring biophilic design in monetary terms supports investors, developers and occupiers in understanding the long-term value and potential of the wellbeing economy. They also point out that the methodology used to measure the value of biophilic design can easily be translated to calculate the value of other healthy and sustainable design decisions.